Matko Matija Marušić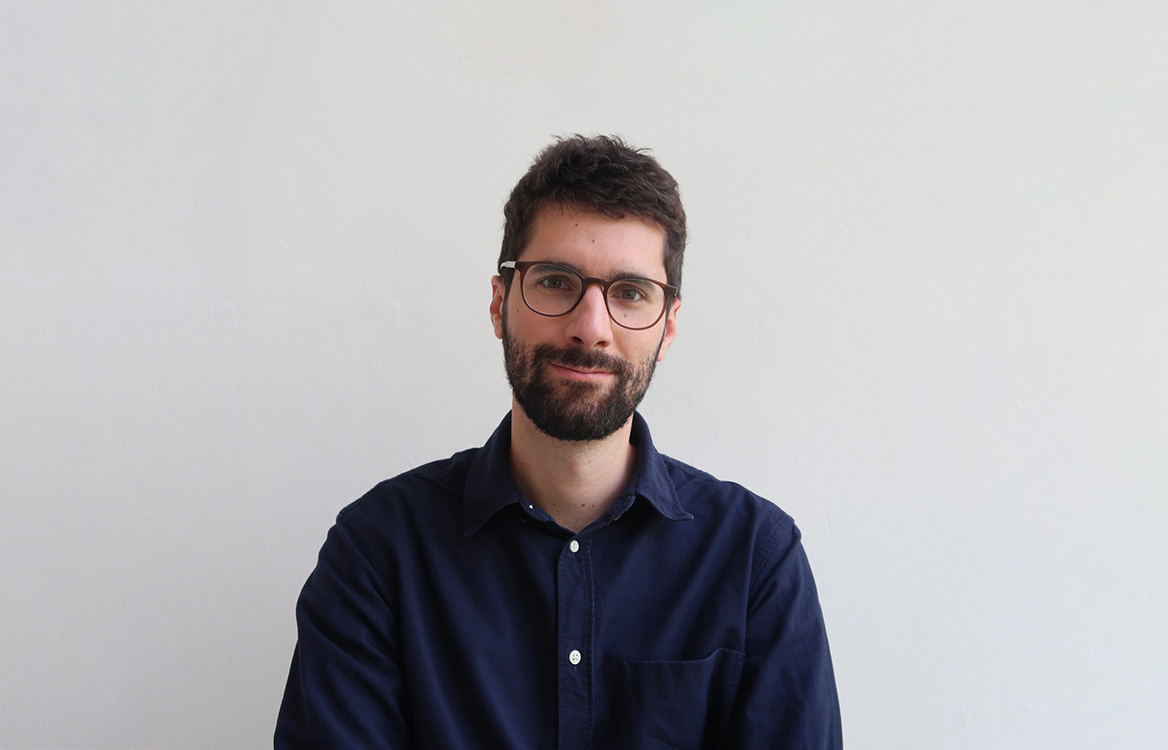 Biography
Born in Zagreb in 1990. After graduating from the Classical High School, he entered the Faculty of Humanities and Social Sciences (history of art and philosophy). In 2015, he enrolled in the postgraduate doctoral study in medieval studies at the same faculty, where he defended his dissertation in October 2019 under the supervision of Danko Zelić and Neven Budak. He took part in student exchanges at the universities of Naples (academic year 2013 – 2014) and Pisa (winter semester 2015 – 2016). He was a visiting student at the University of Cambridge (Lent term 2018). He is the winner of the Rector's Award (2013) and the Award for Graduate Thesis of the Society of Croatian Art Historians (2015).
He participated in two projects of the Croatian Science Foundation: Dubrovnik: Civitas et Acta Consiliorum. Visualizing Development of Medieval Urban Fabric (Institute of Art History, doctoral student, 2015 – 2017) and Ars lignea Adriatica: The woodcarving artistic heritage of the northern Adriatic from 1300 to 1600 (University of Rijeka, postdoctoral fellow, 2020 – 2021).
He is an external associate of the Faculty of Humanities Josip Juraj Strossmayer in Osijek on the course Art of the Middle Ages. Since 2020, he has been a member of the editorial board of the Journal of the Institute for the History of Art ("Radovi Instituta za povijest umjetnosti").
Bibliography (selection):
"Paolo Veneziano's arbor crucis and the Rethrotic of the Frame in Mid-Trecento", Zeitschrift für Kunstgeschichte 85/IV (2022.): 440–464.
"O unutrašnjosti katedrale Sv. Nikole u Osoru tijekom 16. stoljeća", Ars Adriatica 11 (2021.): 177–192.
"Painted Crosses and the Trajectories of Medieval Image Captions. Evidence from Thirteenth-Century Zadar and Beyond". Convivium 7/II (2020.): 93–109.
"Hereditary Ecclesiae and Domestic Ecclesiolae in Medieval Ragusa (Dubrovnik)". Religions, 11/I (2020.): 1–14.
"Thurifer angels of the Crucifixion groups in Ragusan friaries: wonders, images and cults". Dubrovnik Annals 22 (2018.): 51–73.
"Urbani krajolik i vlasnička topografija kasnosrednjovjekovnog Dubrovnika prema seriji Venditiones Cancellariae". Radovi Instituta za povijest umjetnosti 41 (2017.): 97–108.
"Verses of Faith and Devotion. Seeing, Hearing and Touching Monumental Crucifixes with Inscriptions (12th – 13th centuries)". Studia Ceranea 6 (2016.): 397–421.
"Sveti Jakov Markijski i čudo anđela uz raspelo u crkvi Male braće u Dubrovniku". Peristil 58 (2015.): 5–18.
Conferences (selection):
"The Echoes of Jerusalem in Late Medieval Dubrovnik: Public Devotion, Spiritual Pilgrimage and the Sea", Medieval Europe in Motion VI: The Sea, Lisbon, 28 November – 1 December 2022.
"Kult i atribucija: srednjovjekovna raspela božanskog Michelangela", V. Kongres hrvatskih povjesničara umjetnosti, Zagreb, 10 – 12 November 2022.
"'Pious Vandalism' on Mural Paintings and the Long Wooden Sticks of Istrian and Dalmatian Clergy", Corpus pictuarum muralium medii aevi, Ljubljana, 1 – 2 September 2022.
"Gamulinov duečento i 'sugestivnost starine' starog dalmatinskog slikarstva", Za Grgu Gamulina, Zagreb, 7 – 8 October 2021.
"Sacri monti i sveti otok Daksa: modeli i projekt", VI. Kongres hrvatskih povjesničara, Rijeka, 29 September – 2 October 2021.
"The Sea, the Soil, and the Ritual: Pilgrimage to Island Shrines in the Adriatic", International Medieval Congress, Leeds, 5 – 9 July 2021.
"Layers and meanings of materialities: evidence from monumental crosses", Medieval Europe in Motion: Materialities and Devotions, Batalha (Portugal), 6 – 9 November 2019.
"Medieval Crosses: Scale, typology, materials", Scaling the Middle Ages: Size and scale in medieval art (The Courtauld Institute of Art 24th Annual Medieval Postgraduate Colloquium), London, 8 February 2019.
Workshops (selection):
"Curtain Frames for the imagines antiquae and the Afterlife of Medieval Ritual of (Un)Veiling", Beyond the Veil: Revealing the Mystery of Curtains, Munich, 19 – 20 May 2022.

"Source as text, text as iconography, and the typology of medieval devotional objects in the Adriatic", Jornadas internacionales de epigrafia medieval, Roda de Isábena (Spain), 14 – 19 September 2021.

"Landscapes of the Holy Land Devotion in Late Medieval and Early Modern Dubrovnik", V seminario di studi dottorali: Paesaggio religioso nell'Europa mediterranea (secc. XIV–XIX), Naples, 1 – 5 October 2018.

"Thirteenth-Century Crosses and the Strategies of Affective Piety", Passionate Devotions. Emotions in Late Medieval and Early Modern Religious Texts, Images and Music, Münster, 26 – 28 April 2017.