Sanja Horvatinčić, PhD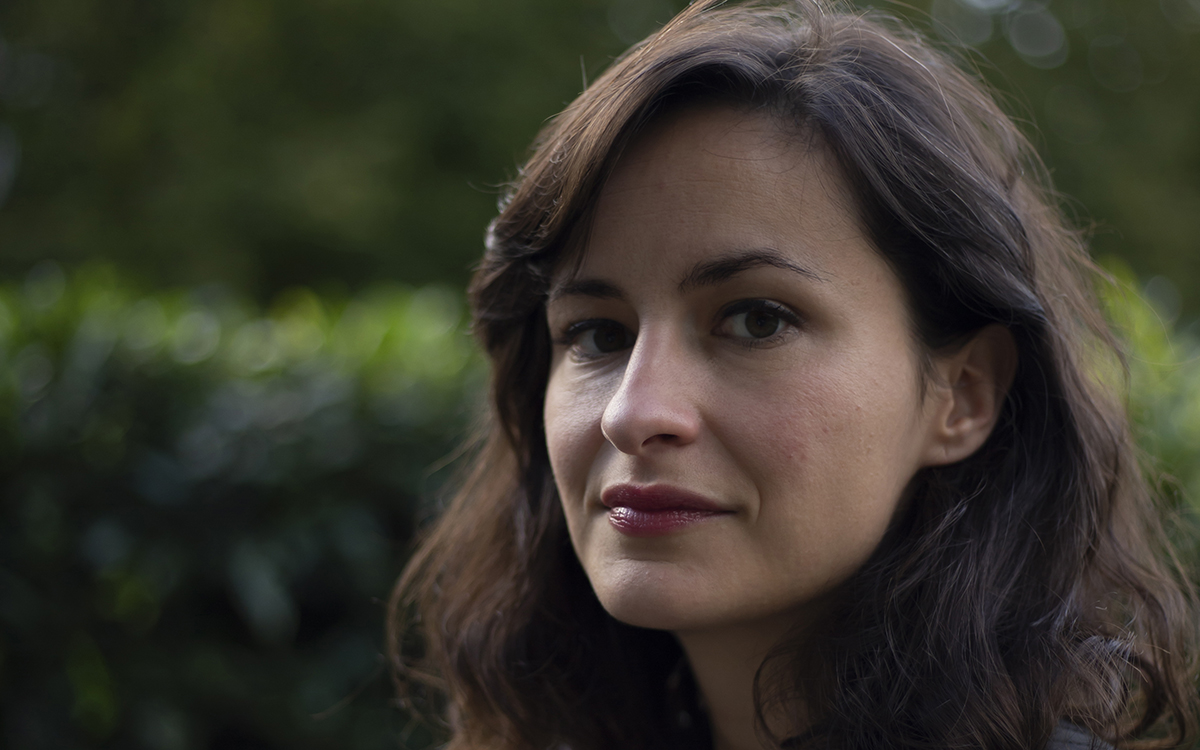 Biography
Sanja Horvatinčić is a Postdoctoral Researcher at the Institute of Art History in Zagreb, Croatia. Her research focuses on modernist memorial sculpture and architecture, and the production of history through cultural practices in socialist Yugoslavia. She employs critical interdisciplinary approach to heritage to investigate contemporary potential of Yugoslav memorial structures and concepts.
In 2010, Sanja Horvatinčić graduated Art History and English Language and Literature from the Faculty of Humanities and Social Sciences, University of Zagreb. From 2009 to 2011, she worked as a curator assistant at contemporary art gallery Galženica. In 2011, she was employed as a Research Assistant at the Institute of Art History in Zagreb on the research project "Modernity, Modernism and Postmodernism in Croatian Art of the 20th Century". She conducted extensive archival and fieldwork research on Second World War memorials and memory politics in Socialist Yugoslavia. She defended her Doctoral Thesis "Memorials from the Socialism Era in Croatia: Typology Model" in 2017 at the University of Zadar, under the co-mentorship of Ljiljana Kolešnik and Vinko Srhoj. In 2014, she spent three months at a research fellowship at the University of Maribor, Slovenia, and was a guest lecturer at the Department of Art History, University of Ljubljana, on the post-graduate course Art for Collective Use: Monument, Performance, Ritual, Body (2015/2016). She was a Researcher at two projects funded by Croatian Science Foundation: the pioneering Digital Art History project ARTNET (2014-2018), and the project focusing on various aspects of modern sculptural production in Croatia cro_sculpture (2017-2020). Horvatinčić is a Teaching Assistant at the Research Seminar Gender Politics and the Art of European Socialist States (Getty Foundation, 2019-2020). She authored a number of scientific articles and book chapters, and participated and/or organized dozens of international conferences. She was invited speaker at scholarly seminars and roundtables in Bulgaria, Romania, Sweden, Germany, Italy, USA and elsewhere. She was an expert adviser for the exhibition "Toward a Concrete Utopia: Architecture in Yugoslavia, 1948–1980" (MoMA, New York, 2018-2019). She co-edited the book Modern and Contemporary Artists' Networks. An Inquiry into Digital History of Art and Architecture (with Ljiljanom Kolešnik; Institute of Art Histroy, Zagreb, 2018), and is co-editing a comprehensive reader on Yugoslav monuments (with Beti Žerovc; Archive Books & Igor Zabel Foundation, 2020). Through her most recent interdisciplinary heritage project, Heritage from Below | Drežnica: Memories and Traces 1941-1945, she investigates material culture, memoryscapes and multi-layered narratives of Yugoslav Partisan struggle in the context of current political and social crises. She is a member of the Editorial Board of the journal Život umjetnosti.
Since 2020, she has been a researcher at the international project Models and Practices of Global Cultural Exchange and Non-aligned Movement. Research in the Spatio-Temporal Cultural Dynamics, through which she is investigating the relation between Yugoslav anti-fascist struggle and anti-colonial resistance movements in the Global South through cultural exchange within the Non-Aligned Movement.
Books
Sanja Horvatinčić, Ljiljana Kolešnik (eds), Modern and Contemporary Artists' Networks. An Inquiry into Digital History of Art and Architecture, Institute of Art History, Zagreb, 2018
Beti Žerovc, Sanja Horvatinčić (eds), Memorial Production in Socialist Yugoslavia 1945-1990 (working title), Igor Zabel Association for Culture and Theory, Ljubljana; Archive Books, Berlin, 2020 (upcoming)
Selected bibliography
"

Between Creativity and Pragmatism: A Structural Analysis and Quantitative Survey of Federal Competitions for Yugoslav Monuments and Memorial Complexes (1955–1980)

"

, in: Modern and Contemporary Artists' Networks. An Inquiry into Digital History of Art and Architecture, Sanja Horvatinčić, Ljiljana Kolešnik (eds), Institut za povijest umjetnosti, Zagreb, 2018, 124–165.
"Memorial Architecture and Sculpture in Socialist Yugoslavia", in: Toward a Concrete Utopia: Architecture in Yugoslavia, 1948–1980, Vladimir Kulic and Martino Stierli (eds.), New York: The Museum of Modern Art, 2018, 104-111.

"Ballade of the Hanged: Representation of World War II Atrocities in Yugoslav Memorial Sculpture", in: Art and its Response to the Changes in Society, Cambridge University Press, London, 2016, 173–192.
"Erased: on the Circularity of Misogyny on the Example of Female Representation in the Public Space of Zagreb", in: Back to the Square! Art, Activism and Urban Research in Post-Socialism, BLOK, Zagreb, 2015, 90–101.
"Monument, Territory, and the Mediation of War Memory in Socialist Yugoslavia​", Život umjetnosti : časopis za suvremena likovna zbivanja, no. 96 (2015); 34–61.
"The History of Impossible Monument: Construction of the Memorial to the Victims of Fascism in Jajinci​", Anali Galerije Antuna Augustinčića, no. 32-33; 34-35 (2015), 261–282.
"Monuments Dedicated to Labor and the Labor Movement in Socialist Yugoslavia", Etnološka tribina : godišnjak Hrvatskog etnološkog društva, vol. 44, no. 37 (2014), 153–168.
"Model for the Analysis and Interpretation of Memorial Sculpture from the Socialist Era", Radovi Instituta za povijest umjetnosti, vol. 37, no. 37 (2013), 217–228.