Modern and Contemporary Artists' Networks. An Inquiry into Digital History of Art and Architecture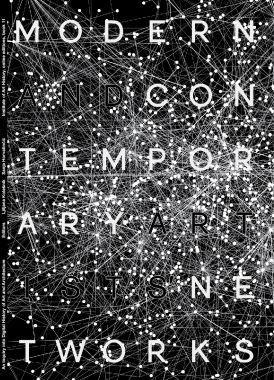 Editors
Ljiljana Kolešnik, Sanja Horvatinčić

Authors
Nikola Bojić, Tamara Bjažić Klarin, Sanja Horvatinčić, Ljiljana Kolešnik, Irena Kraševac, Dalibor Prančević, Sanja Sekelj, Željka Tonković

Reviewers
Sonja Briski Uzelac, Maciej Czerwinski, András Ferkai, Margarita Kuleva, Vladimir Kulić

Translation
Iva Masters
Mirna Herman

Language editing
Alexander Masters

Design & Layout
Damir Gamulin

Network visualisations
Novena d.o.o.

Publisher
Institute of Art History, Zagreb, 2018

Edition and book number in a series
Institute of Art History online editions, book 11

ISBN 978-953-7875-59-6

-
You can download the book here (pdf, 16 MB).

-
Publication of this book was financially supported by the Croatian Science Foundation and by the Institute of Art History.

-
This book is a result of the work on the project ARTNET – Modern and Contemporary Artist Networks, Art groups and Art Associations: Organisation and Communication Models of Artist Collaborative Practices in the 20th and 21st Century carried out at the Institute of Art History (Zagreb, Croatia), from September 2014 to December 2018, with the financial support of the Croatian Science Foundation. It is a collection of Case Studies presenting ARTNET's research results, and the application of digital tools developed in the course of the project (CAN_IS database, network visualization interface, spatial data analysis interface, and spatio-temporal trajectories interface). Following a lose chronological order of modern, and contemporary art phenomena, Case Studies are intended to provide the reader with the examples of quantitative and qualitative analysis in art history, applied in their "soft mode", that is, in a manner that gives the advantage to epistemic objectives of art history, rather than those of social network analysis, spatial data analysis or statistics. The research in methodology of digital art history, and the research in the modalities of artists' and architects' networking practices in the 20th and 21st century, running parallel to each other, resulted with the new insights in the models of artists' network organization, which are also presented in this book. It is accompanied by interactive network visualizations, maps, statistical graphs, and by a comprehensive list of literature, archival and online data sources.

-
You can download the book here (pdf, 16 MB).