Open Access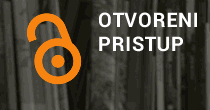 The Institute for the History of Art advocates the principles of Open Access, making information, relevant data and knowledge easier to access, as it allows for better visibility, evaluation and improvement of research processes and results.

Digital repository of the Institute of Art History is available through platform https://podest.ipu.hr.

IAH publications that are out of stock or were otherwise agreed with authors and publishers are available OA.

Journals Radovi Instituta za povijest umjetnosti, Život umjetnosti and Kvartal are also available through the portal of scientific and professional journals Hrčak.

The Library's online catalog collects about 17,000 records, through which Ex Libris of honorable Croatian art historians is partly researchable.

Through Library pages we recommend access to online resources for further scientific research (library catalogs, museum collections, online platforms, etc.).

The results of the projects conducted by the Institute are visible in the open database of the Croatian scientific bibliography CROSBI. Results of the projects conducted in the period 1990-1995 are available through the open database SVIBOR, and for the period 1996-2011 through the open database Z-projects at the Ministry of Science and Education of the Republic of Croatia.

Thematic catalogs and galleries referring to the Institute's documentation and archival collections and funds are available in the Media Library.

To search through related content at the site www.ipu.hr, we encourage you to use a simple search engine.